Insight on artwork for tattoo
I am wanting to get a tattoo of an old design that was carved into wood back in Vietnam for 3rd Battalion, 3rd Marines, Lima Company – aka "Ripley's Raiders".
My unit was 3/3 L. Co not too long ago, and I'd like to show it off on my forearm.
I would like to pick the brain of other's before I take it to a place to see that an artist can do. I haven't decided on a place to go, yet.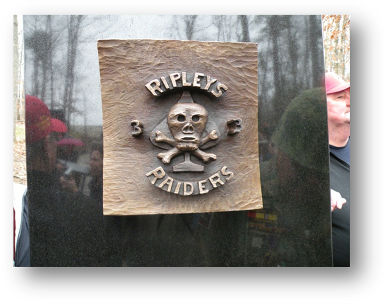 I'd just want the skull, bones, spade, and text, but I can't envision what it could look like. I'd could possible even go with a more "conventional" style skull to eliminate some of the detail so it wouldn't be so drowned out with the spade behind it.
Thoughts?