Interview with Gaston Tonus
25-year-old guest writer Jessica Miorini chats to Gaston Tonus, an Argentinian tattoo artist based in Germany, as she gets tattooed in his private studio. Between a thigh piece and a Fritz-Kola, they chat about his unique graphic style, his inspirations and his background as a tattoo artist…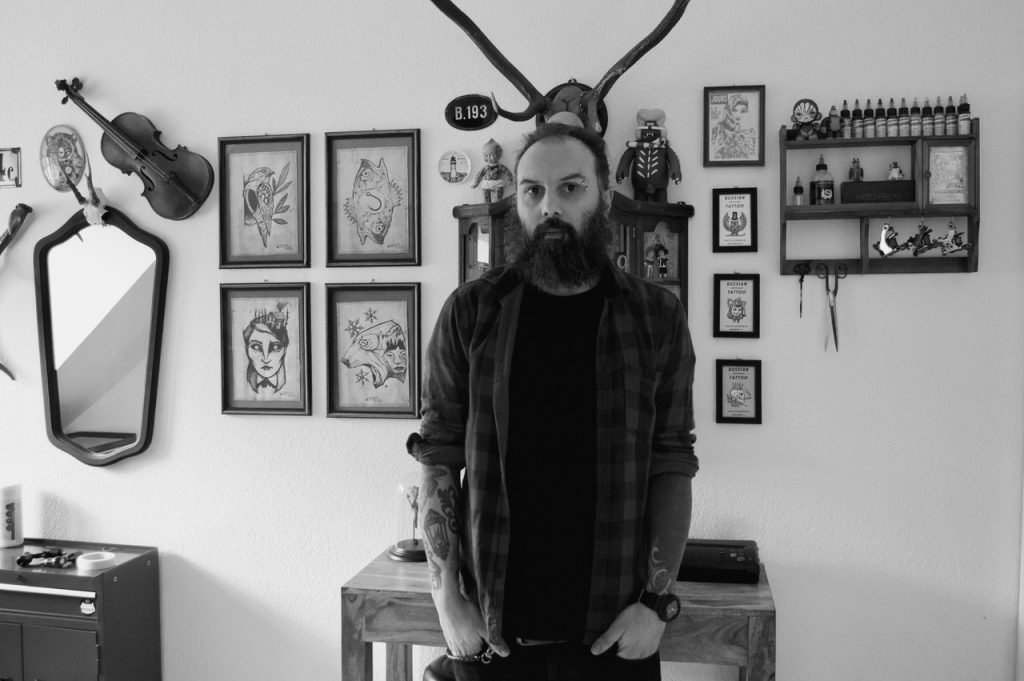 It's a long way from Argentina to Wiesbaden, both physically and culturally. What brought you here? Here, in Europe, I believe I can express myself better. People give me the freedom to tattoo these crazy things on them and this gives me the greatest satisfaction.
What made you want to become a tattoo artist? I first approached tattooing as I wanted to get tattooed myself. This was 20 years ago in Argentina, where I started to build my own machines and experiment with them. You'll have to imagine a completely different industry, where there weren't too many machines available and still a strong stigma attached to tattoos.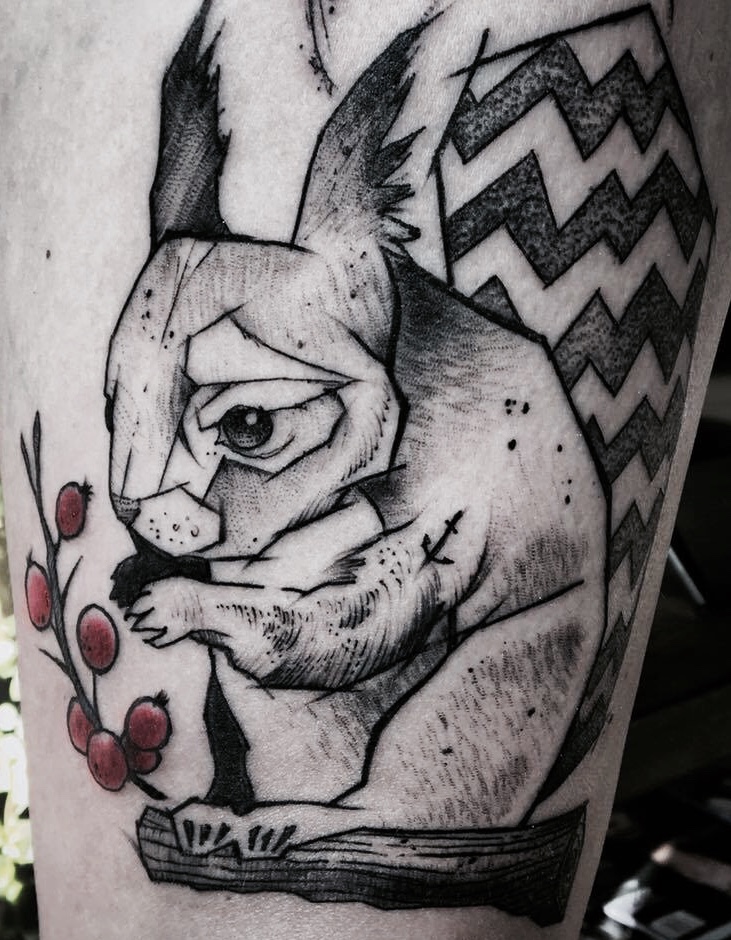 How would you define your style? I would define it as graphic blackwork. It's also sketchy and dark, but it has something more personal to it.
Among graphic tattooers, your artwork has a distinctive identity. What is your style most influenced by? The work of other tattoo artists, especially here in Europe, has definitely had a big impact on my art. My stylistic influences come from a lot of different places, from painters and cartoonists, like Caravaggio, Dürer, Mark Ryden, Alberto Breccia and H. R. Gige, to film directors, like Kubrick, Lynch, Cronenberg and Hitchcock. Music also plays an important role, there are bands that take me to a dreamland, like Tool, A Perfect Circle and Deftones, among others. I tend to mix all these different inputs together and translate them into tattoos.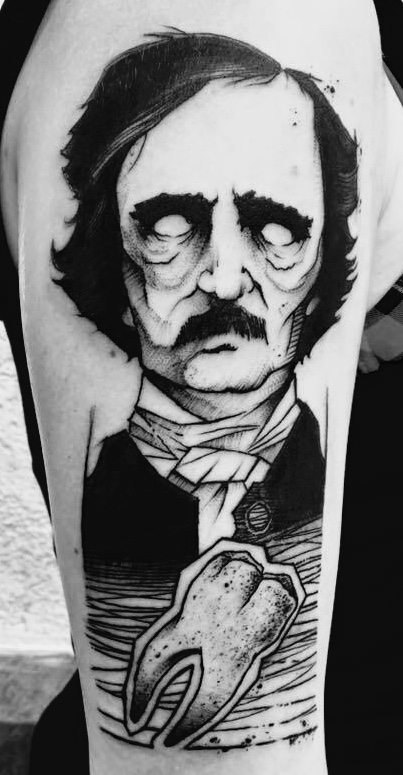 Your works include traits of both surrealism and dark naturalism. Where do you draw your inspiration from? I find inspiration in almost all things, from nature, dreams and places, to people and buildings. I love tattooing animals, I'm a vegetarian as well, and I'm deeply inspired by nature, plants and birds, as well as manmade objects. I like to mix them, merge animals and faces, and come up with some strange and crazy combinations.
 Do you prefer to tattoo your own flash or enjoy the whole custom-made process more? Most of the time I prefer to tattoo my own pieces, as I invest so much energy and time in drawing them. But if the client's idea speaks to me and we're like-minded, it can turn into something even more beautiful, as this exchange of ideas and thoughts can spark my creativity even more.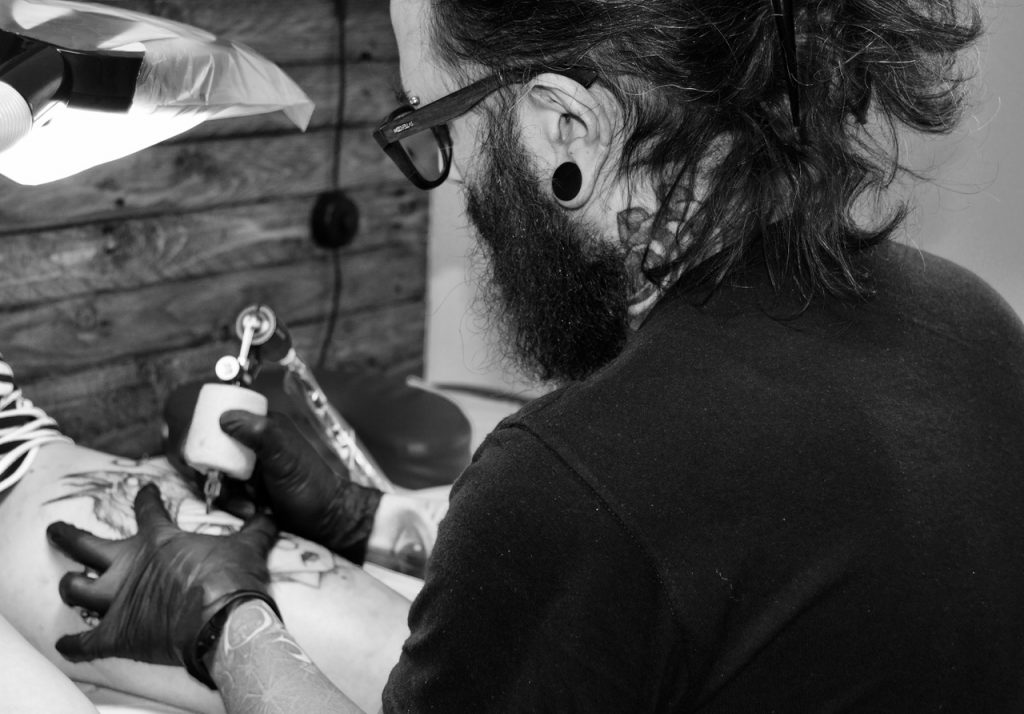 What are your favourite pieces that you've tattooed so far? I put too much of myself in each single piece to choose one. They all have a unique history or meaning, which will end up being completely different from my clients'.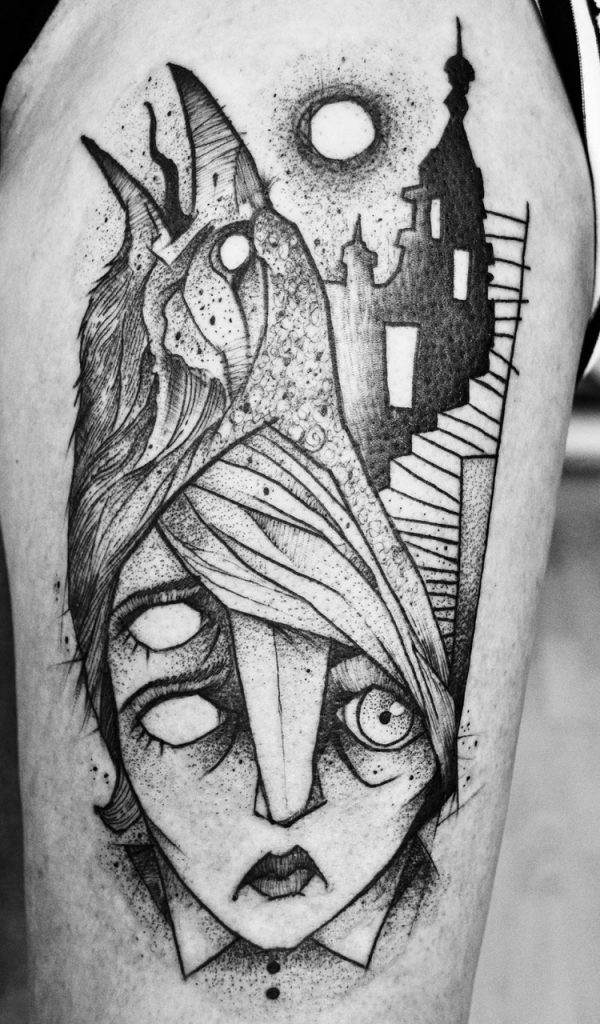 Finally, how has your art evolved and what further direction do you see yourself taking in the future? When I started, almost 20 years ago in Argentina, there weren't many styles and techniques to choose from. You had magazines full of mainly tribal and traditional tattoos, and that's what I started tattooing. With time, I started to draw more, I studied graphic design and decided to focus on my own artwork.
I never stop, I love spending my time drawing all day in my studio to make better tattoos every day. I keep pushing myself to improve and always keep an eye open for new things that might tickle my imagination. I always hope I will get to know new people, make good friends all around Europe and keep sharing experiences and good times with clients and colleagues.