Interview with Ruslan & Tonya
26-year-old Tonya and 29-year-old Ruslan are tattooers from Russia. The couple work together in their private studio Abusev Tattoo in Moscow. We speak to Tonya about their unique style of tattooing…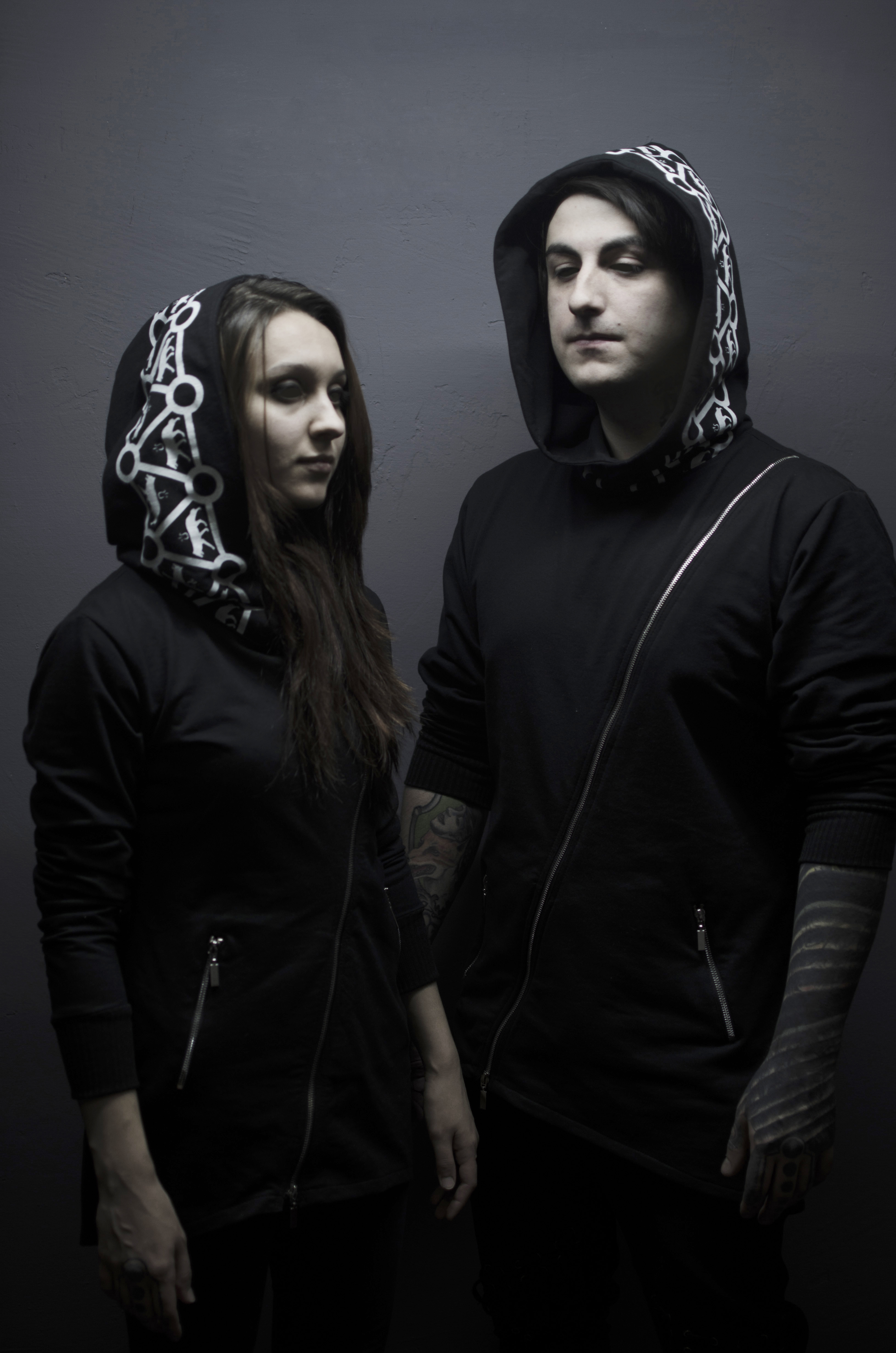 When we're not tattooing at our studio we travel around Europe, soon we'll be working in Barcelona, then Istanbul and Berlin.
We started our tattoo collaboration over five years ago in Russia. Since then our tattooing has transformed into what we call BIOGRAFIKA. It is not a style it is more like a way to see form and composition on human body. We both tattoo in black and color ink, although I mostly enjoy playing around with my colours and Ruslan likes to stick to black.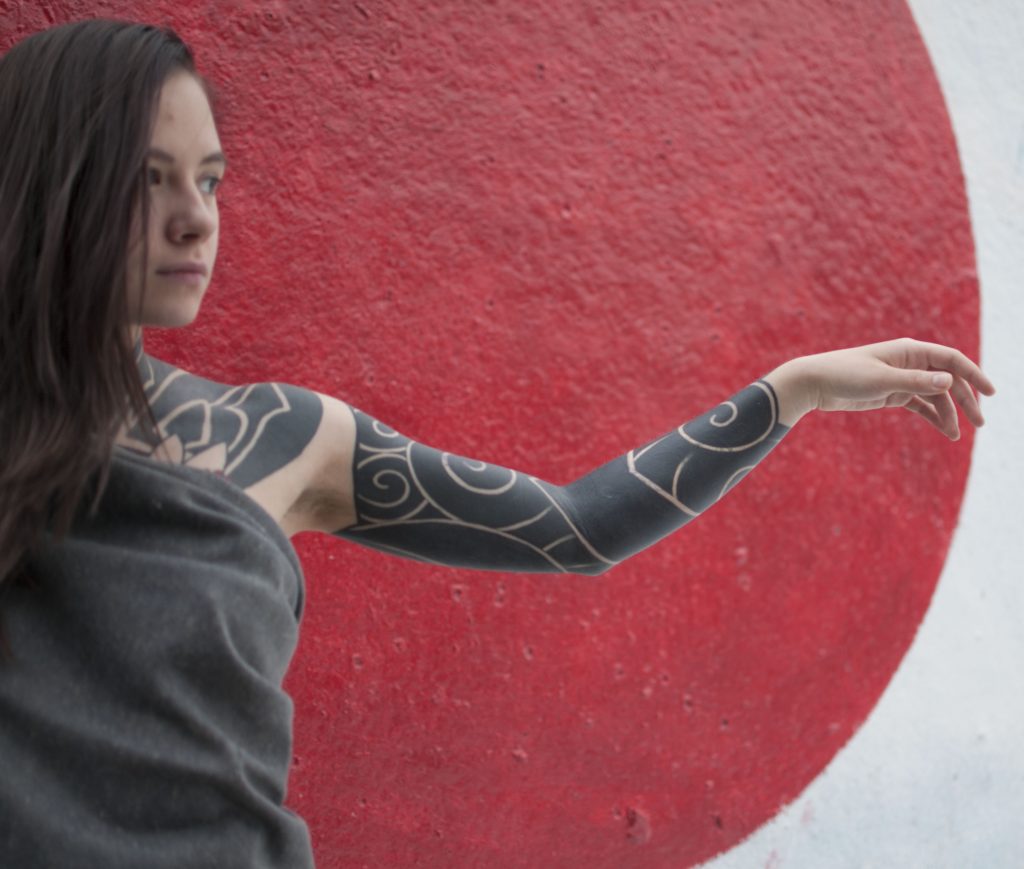 We both work on the composition of a tattoo, creating its shapes and forms. Although I enjoy using colour  in my work, I do agree with Ruslan that black fits best on skin.
Inspiration is what makes our collaboration so special. We inspire each other to be better people, better artists, better tattooers! Working together is not always easy, it takes a lot of patience, and a great will to create something truly unique! We always try to bring something new into every tattoo project.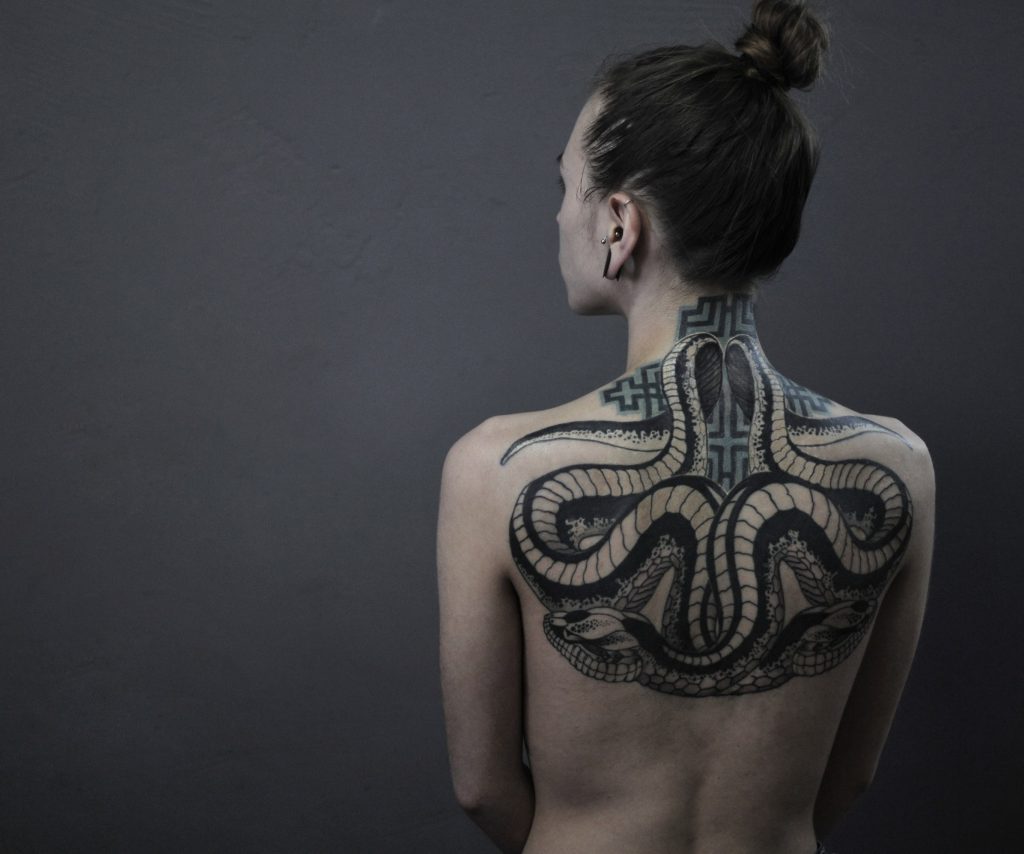 It is pretty hard to describe how we met and how we started tattooing together, but each of our lives had wild twists before fate brought us together. Ruslan was working as a professional tattooer when I found him, he did a cover-up for me, and it all went from there – it's our crazy story!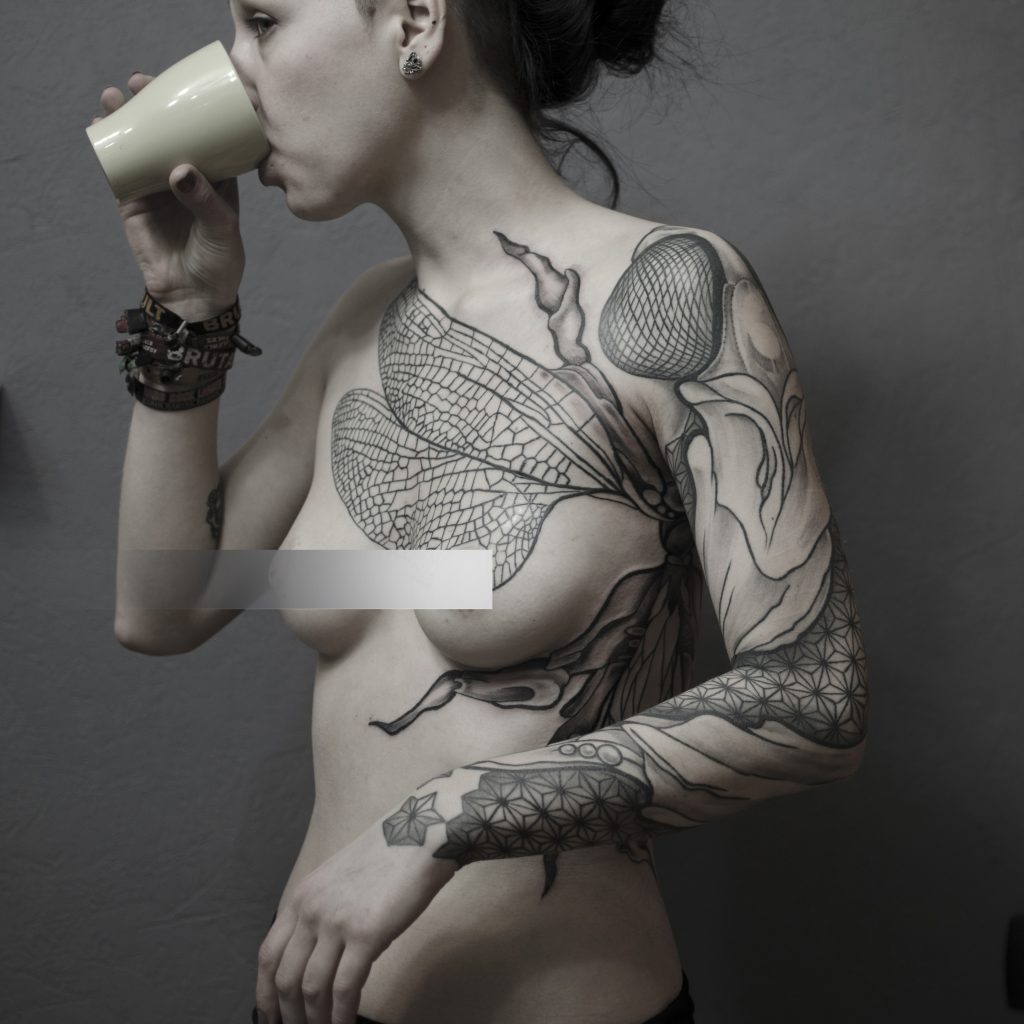 One which you would love to see in a movie. I truly love the place we have reached so far, it's a happy life of two tattooers that never let eachother get bored. Tattoos brought passion into my life. And from what I see, every tattoo we create brings a new life chapter to the person wearing it.