Interview with Santa Perpetua
Tattoo artist Santa Perpetua creates impressively abstract tattoos in her private studio in Brighton. We chat to Santa about how her tattoos tell stories and how her career started…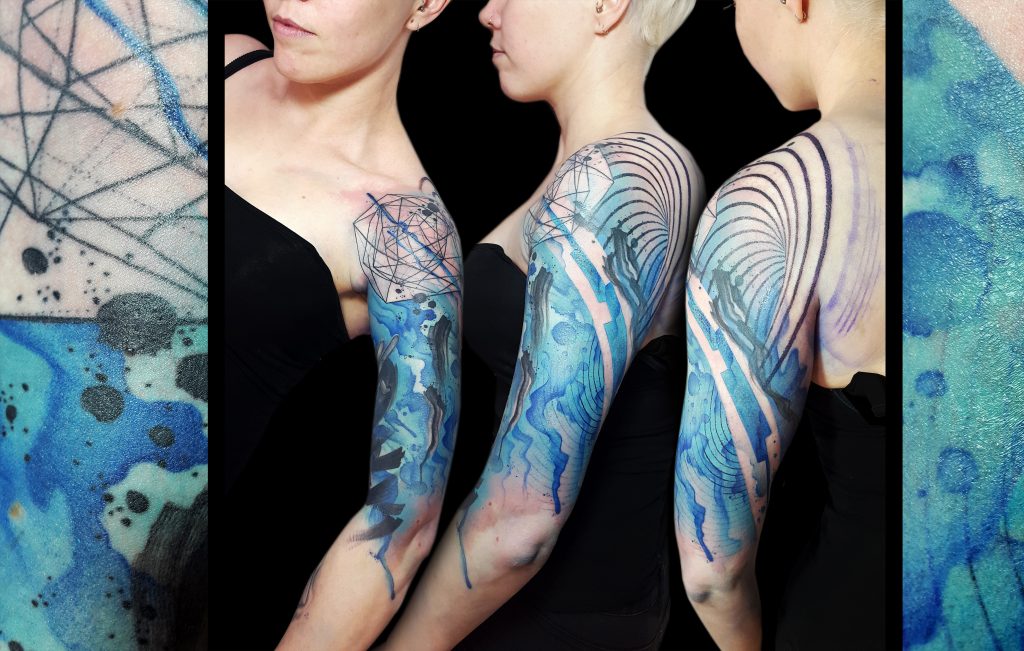 How long have you been tattooing and how did you start? I think art has been part of my life since I was born. My mother is an artist too, and she basically introduced me into this world. I grew up with art books, pencils and brushes around, art museums were my playground and drawing was my first way to connect with myself. But my interest in the tattoo industry started a while after that. It began when I got my first tattoo piece done in my home town: Montevideo. By that time I was 21, but I didn't immerse myself in that world until 10 years later.  A bad economic situation at that moment, my university studies, my current job as a designer and photographer, my passion for drawing, moving to Spain and some other personal circumstances made the task of starting to tattoo a bit difficult.
So although I really was into the idea of becoming a tattoo artist, I had to postpone it for a while. It became possible when I finally got settled in Barcelona and since 2008 I've been developing myself in the profession. Strange as it might sound, I didn't like tattoos before. I got my first piece done in the early 90s and the level of tattooing was not as good as it is today.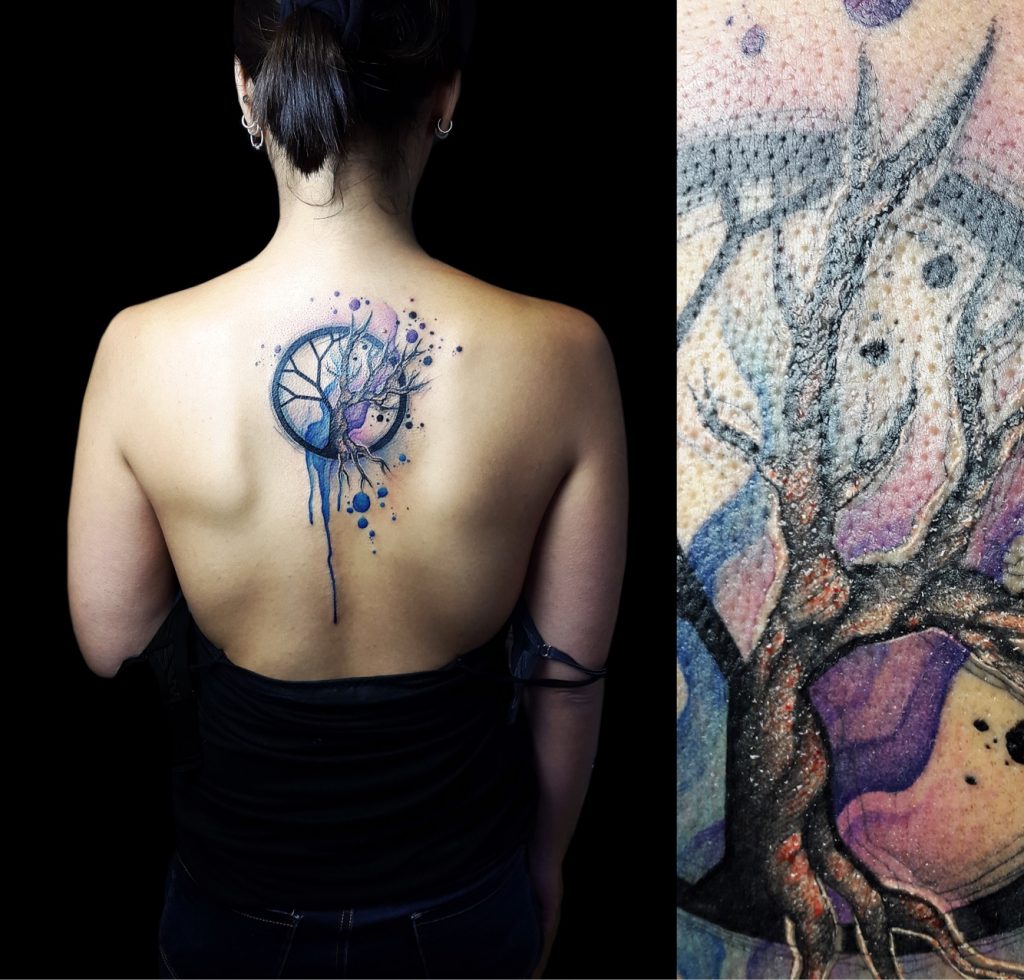 But for some  reason, I felt the need to record a permanent memory on my skin, so I made a really simple, silly, too small and too detailed for its size design and I went for it! When I was sat in the tattoo chair, I had a very primitive introduction to tattooing and I completely felt in love with it! I always liked to try different media to make my drawings, and tattooing was another one of them. When finallyI was able to start, I knew immediately that tattooing would be part of my life for good. Since I started I've never stopped learning, creating and loving this profession.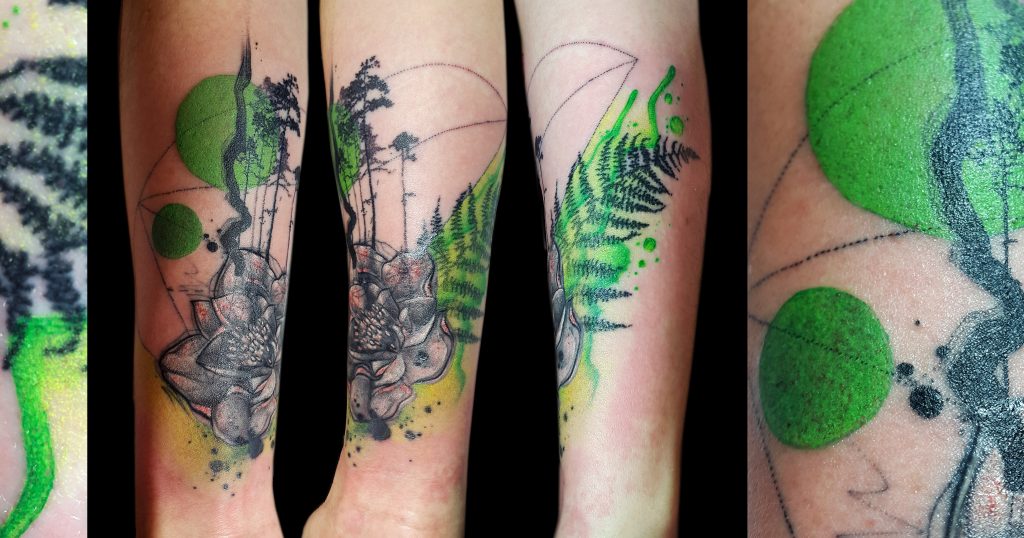 Your style is incredibly abstract, how would you describe it? Well, I don't think we should label things in art. From my view, art allows the emotional expression of the artist to become real. My pieces could fall into abstraction, avant garde, conceptual, graphic art, contemporary tattooing. But if I had to describe them, I'd say that my artworks are just my personal approach to things. I always tell stories that are beyond a particular situation or representation. I love speaking about life, death, and emotions through my artwork. If someone comes to my studio asking to have a bird done, I always ask why they have chosen a bird. I am interested in the motivations behind the tattoo rather than the elements of it. My intention is to build a solid idea, as timeless and universal as possible rather that making just a "pretty" or "cool" image on the skin. I know it might sound a bit ambitious, but my approach to tattooing is more artistic than aesthetic.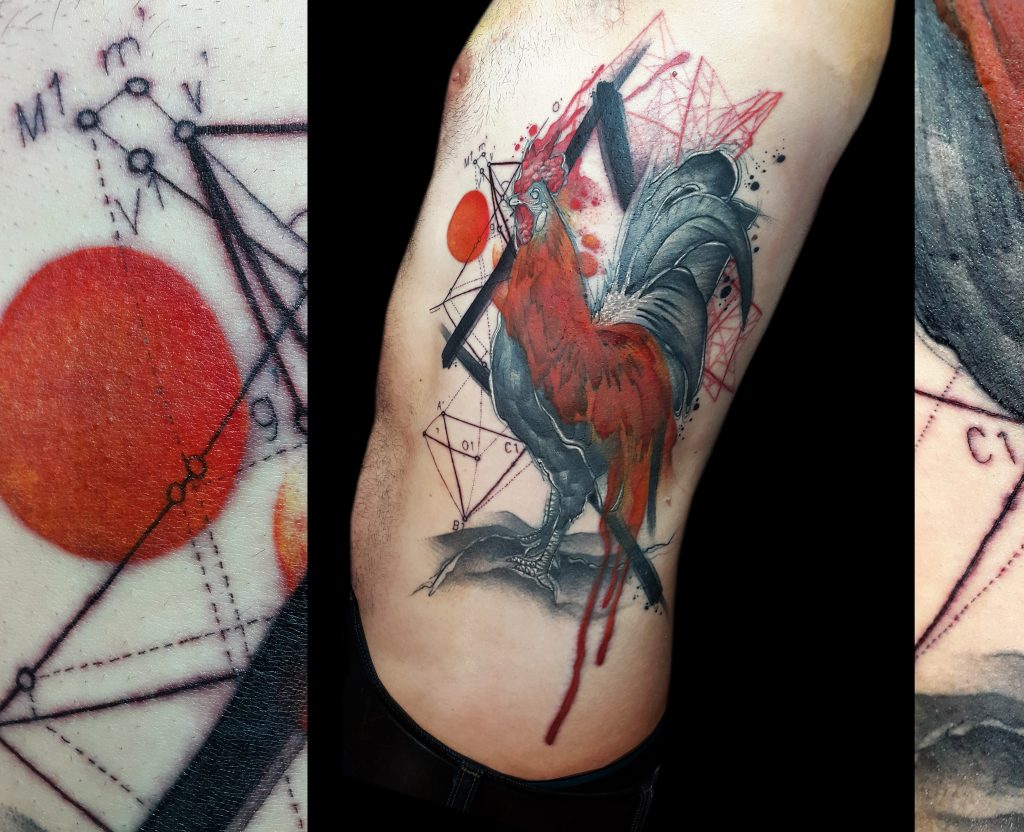 Are you inspired by any artists? I am mad about the Dark Ages. I absolutely love that time in history. I get inspiration from the way in which art and artists were conceived – the artistic expression is divine and the artist is just a tool to represent it. But beyond that, and even admiring lots of tattoo colleagues, I mainly get my inspiration from dreaming, and also from music and painting. The list of artists on both branches is pretty long and super varied. But summing up, I'd say that everything that is well made catches my attention.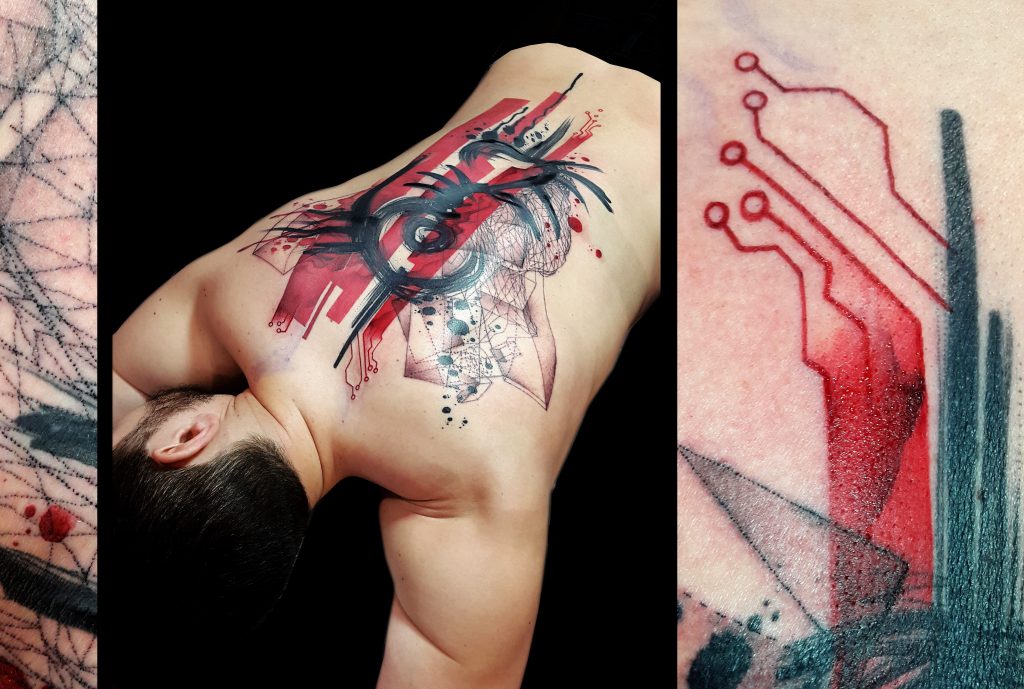 Would do you like to tattoo? Do you have a wish list of designs? After 10 years of working as a tattoo artist, and almost five years doing it in the UK, I could happily say that I have reached the point in which I do exactly what I want to do. It has been a super thorny path to achieve, but today people tend to give me free reign on all my designs. Thanks to this I've managed to evolve technically and artistically. Every tattoo project I take is a challenge that pushes me to improve and do my best with it, and that is extremely pleasant to me. I do not have a wish list of designs, but I do have the wish to carry on being blessed with people who connect with my artwork and trust their skin in my hands. I am immensely grateful for that.