Interview with Tattoo Artist Hanah Moore
23-year-old Hanah Moore works out of Queen Square Tattoo Club in Wolverhampton and creates beautifully neo-traditional tattoos. We chat to Hanah about her developing style, what inspires her and how she started in the industry…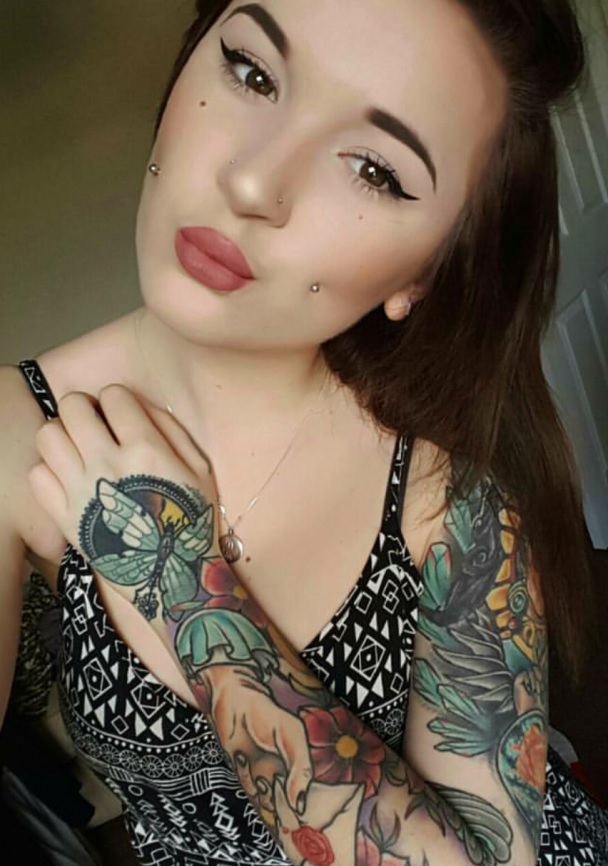 How long have you been tattooing? I started my apprenticeship just under two years ago, and I've tattooed every piece of fruit and all the friends you can imagine. But I officially did my first paid tattoo in January 2016, so just over a year.
How did you start? How did you get your apprenticeship? What did you do before?  I was extremely lucky with the whole "it's who you know" business, my partner Josh Jeffery has been tattooing for just over four years and is insanely talented. So, when I met him I was plunged into the world of tattooing, I was studying at university when he arranged an apprenticeship interview for me. I was extremely lucky to get the job and I quit university the following week.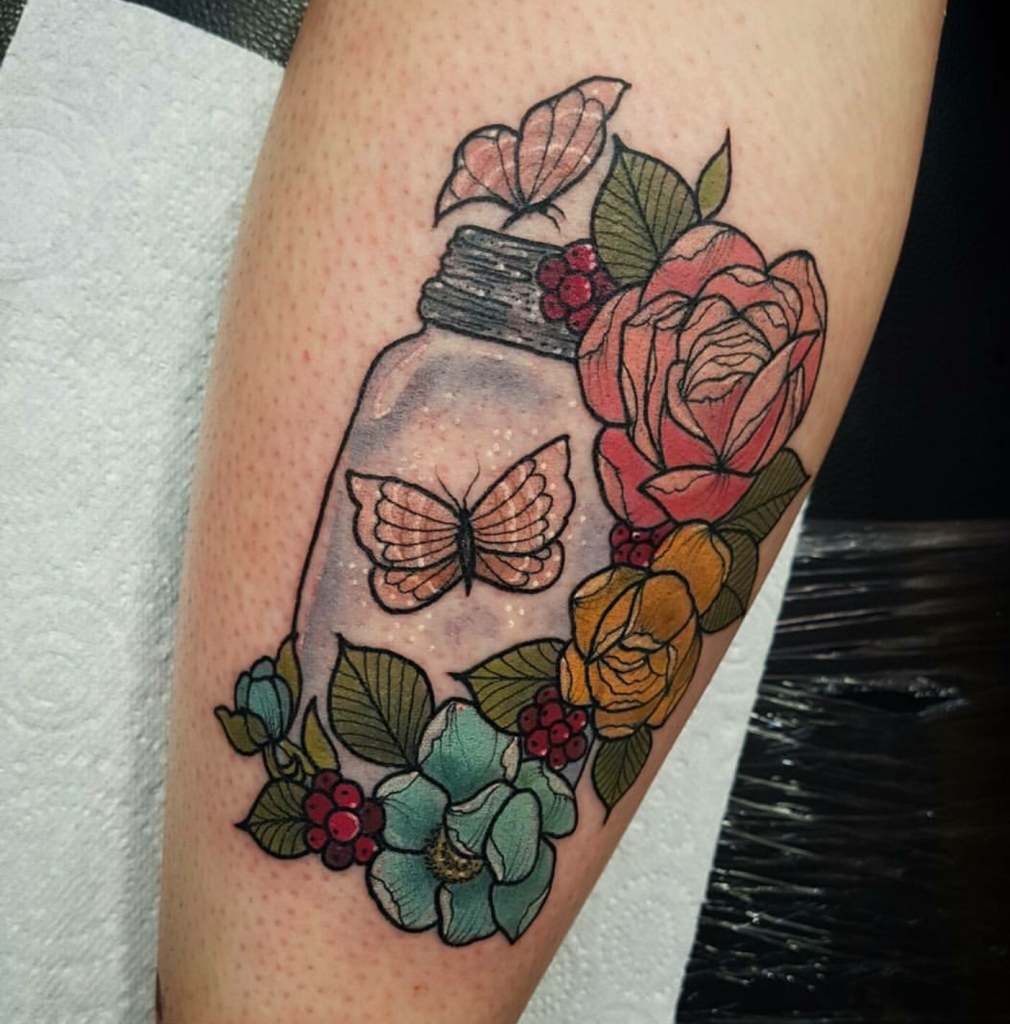 Do you have a background in art? I did A-level art but we weren't given much freedom with what we could create. I never really enjoyed that so I used to doodle tattoo ideas in all my books.
What drew you to the tattoo world? I got my first tattoo in Ibiza in the back of a seaside shop, and my first tattoo experience had no impact on where I am now. I was intrigued about the potential of what can be created on the body. So, I started my research and began collecting work from amazing artists who inspired me.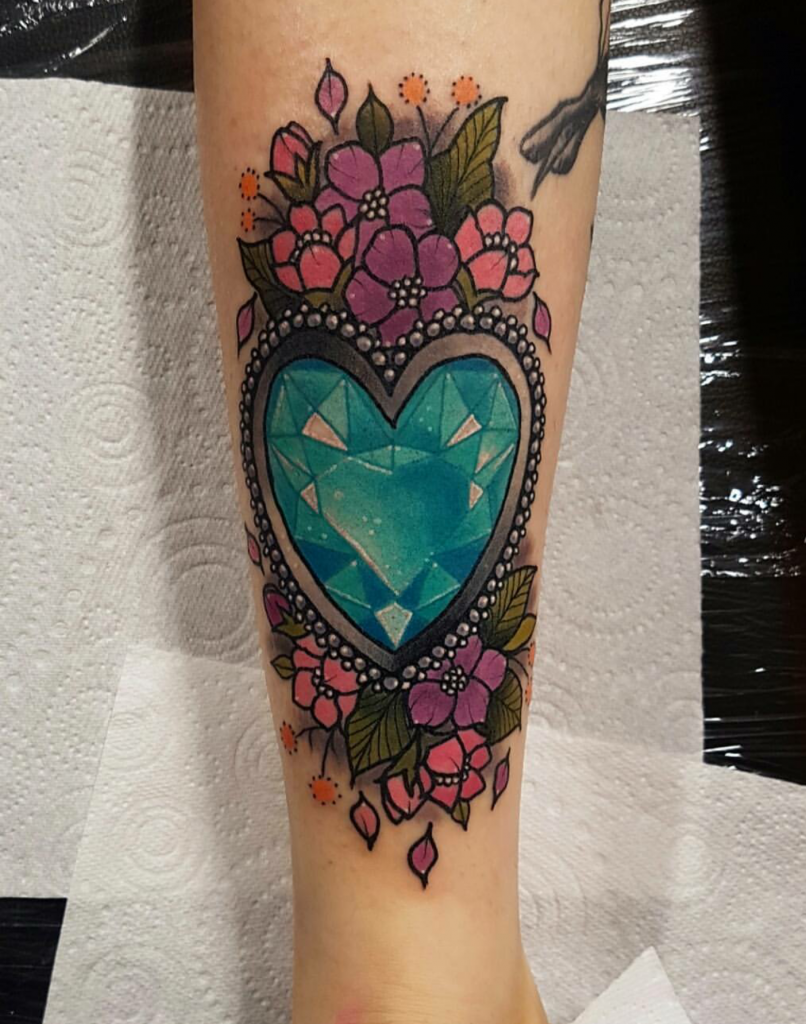 Describe your style, has it changed? I've always loved anything floral, whether it be tattoos or not, I've always found the flow of nature to be beautiful. So recently I've tried to channel that and incorporate it into to my work, and make that my style. What I've wanted to create has never changed but my ability to do it has. I'm still learning and growing as an artist that will never stop, but I'm slowly getting closer to what I'd like to one day to be my style.
What do you like to tattoo and draw? I love drawing and tattooing flowers, there are endless possibilities when you bring them to life on the skin. I'm also all for the pop culture tattoos, as cheesy and overdone as they are I'm a sucker for them. Harry Potter is my main obsession and I keep trying to create pieces that no one else has done, which is very tricky, everyone loves a good Harry Potter tattoo!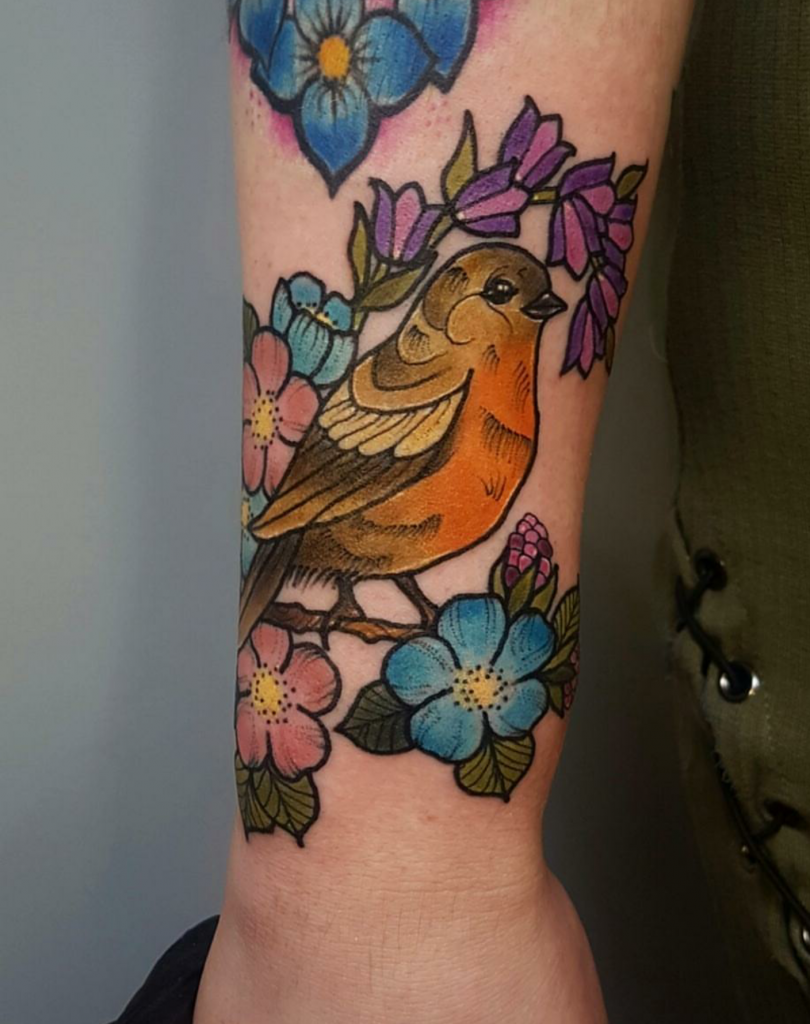 What inspires you? Do you admire any other artists? I'm extremely lucky to be surrounded by some insanely talented artists, I live and work with my partner Josh and he's my biggest supporter and inspiration. I've learnt everything I know from him. I admire way too many artists to list, but it has to be said female tattooists are killing it right now and I look up to them!
What would you love to tattoo? I'm dying to tattoo more animals and bigger pieces in general. I have a habit of drawing small so I'd love to break out of that and start some project work and bigger pieces.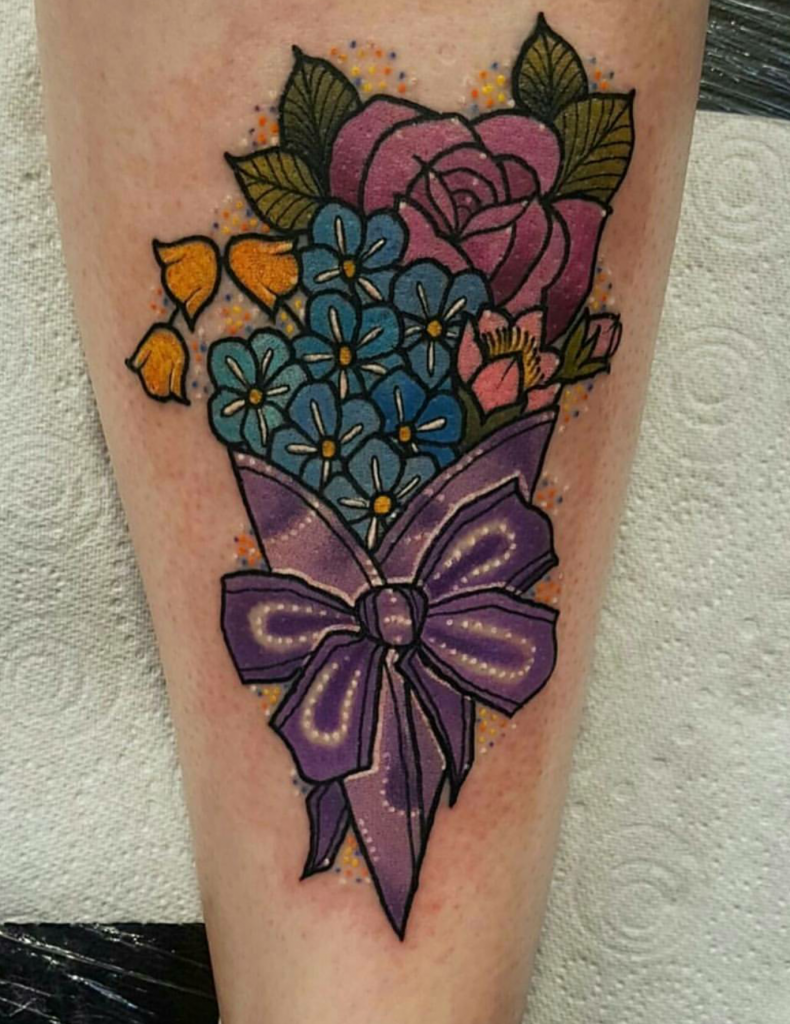 What's a typical day like for you? I'd love to say I lead an exciting life but I'm afraid I don't. We drive to work with the loudest music on you can imagine to get pumped for the day. I'm always super prepared so I know when I get to the studio my design was already drawn a week in advance. I'm the only woman in our studio and due to the style of my work I tattoo mainly women, so my days consist of gossiping and laughing really loud with all my customers. I'm extremely grateful of how amazing every one of my customers has been since I started, genuinely I feel like with every customer I tattoo I make a new friend and I love that.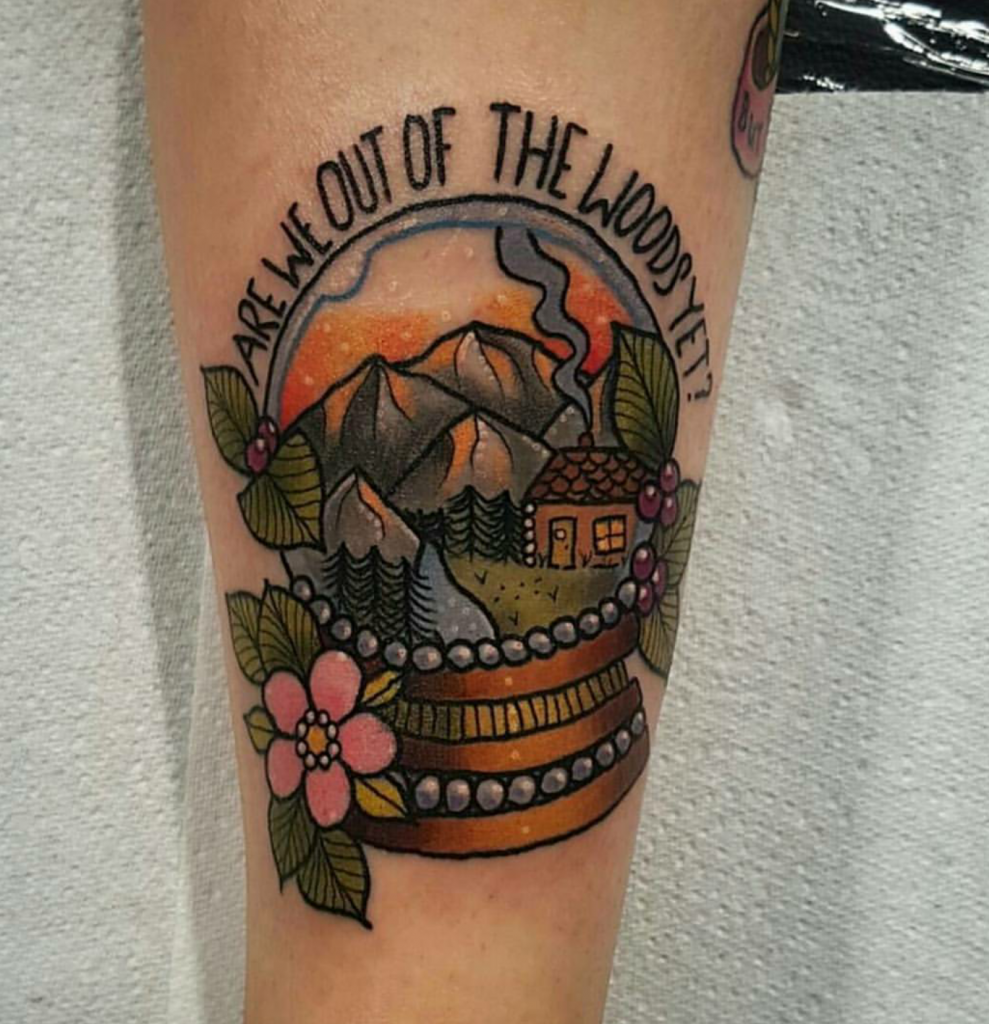 Can you tell us about your own tattoos? I don't have that many tattoos to talk about but the ones I do have I adore. I have one nearly completed sleeve which consists of a hand holding a Harry Potter letter, a free hand cover up of a compass, and a mystic fortune teller with cat's ears and crystals all done by the talented Lewis Weatherley. I had a spontaneous tattoo to the side of my face of a little flower by Paul Terry last year at tattoo freeze that I absolutely love. I wouldn't say they all have any particular meaning most of them are more memories from a fun day or just pure appreciation of an artist and I am honoured to where their work on me.